25 For Research: The Steed Family
March 4, 2021
The Steed family had always had a higher risk of breast cancer than most. With diagnosed family members on Renee Steed's maternal and paternal side, she had been placed in UAB's High-Risk group at the UAB Breast Health Clinic. 
It wasn't until she was diagnosed in 2019 that life changed for Renee and her two daughters, Baret and Erica.
"It took the wind out of my sails. When you're initially diagnosed, you have no idea how bad it's going to be," said Renee. "I also remember thinking, 'is this going to be something my daughters will have to deal with?'"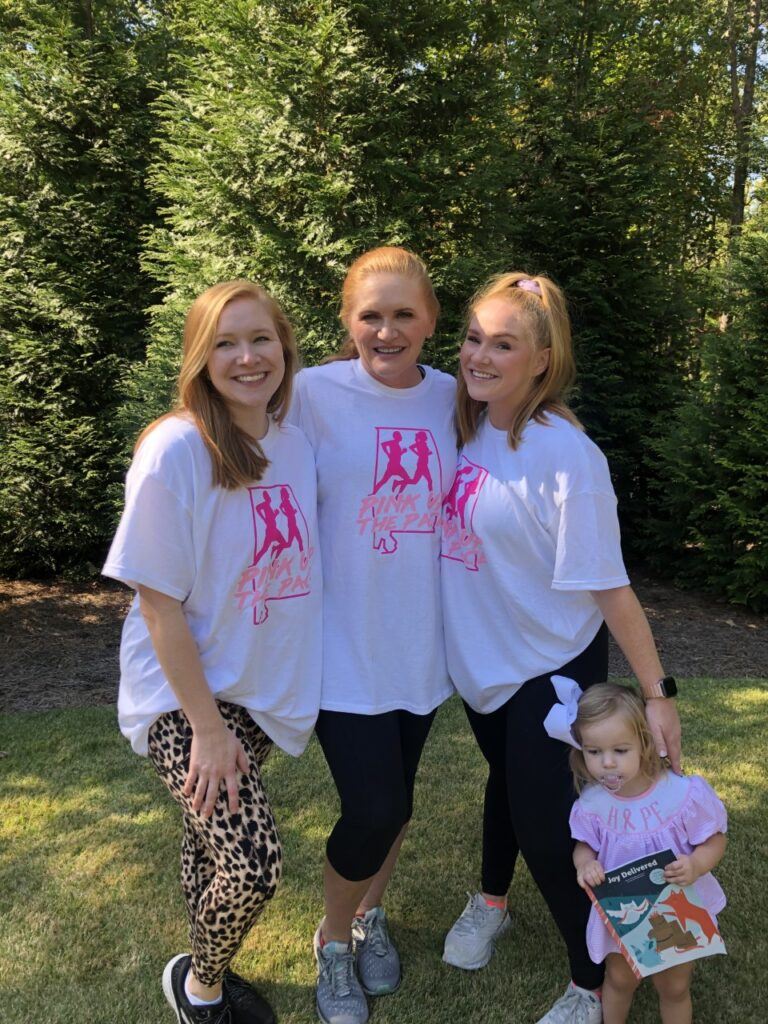 Renee, however, knew she was in good hands with the UAB Breast Health Clinic. Her healthcare team had been preparing for this moment for over a year, knowing that she could be vulnerable to the disease. Due to her family history, Renee had been eligible for genetic testing, an advancement in cancer research that can tell participants if they have specific genes that may increase the risk of cancer later in life. After her test, Renee was positive for the CHEK2 gene, which put her in the high-risk category.
Thanks to continuous monitoring from her health team, Renee's cancer was caught early, able to be remedied through a double mastectomy and medication. At that point, however, they knew that cancer was present in their immediate family. That was when Renee's daughters, Erica and Baret, decided to get tested, too. 
"That early detection saved our mom's life," said Baret. "So we were more than happy to get tested ourselves." 
The two daughters decided to attend testing together at UAB. "For the first half hour, we got educated on everything they're testing for. Then, we did a family medical history and gave blood," said Baret. "Within a week, they called. They told me I didn't have the gene – but they couldn't tell me my sister's result." 
As it turned out, Erica had the CHEK2 gene, just like her mother Renee.
"As soon as I found out I had it [the gene], I was immediately connected to the high-risk clinic to have an initial appointment," said Erica. "Even today, my case is being followed. It's so comforting to know that I already have a team planning ahead." 
For the Steeds, knowing that they had each other to lean on was vital to keeping their hopes and spirits high. 
"I was super nervous to get tested, even just with them drawing blood," said Baret. "Having them there makes everything not only more comfortable, but bearable. We can laugh at things, and make light of the situation." 
Renee says that she's glad she was able to be there for her daughters through the genetic testing, as well as Erica's pre-cancer testing. 
"If my mom had walked through breast cancer before me, it would've made me feel that A), 'I can do this,' and B), 'I've got somebody there that's been through it," said Renee.
Today, all three Steed women are passionate about early detection, as well as funding breast cancer research here in Alabama.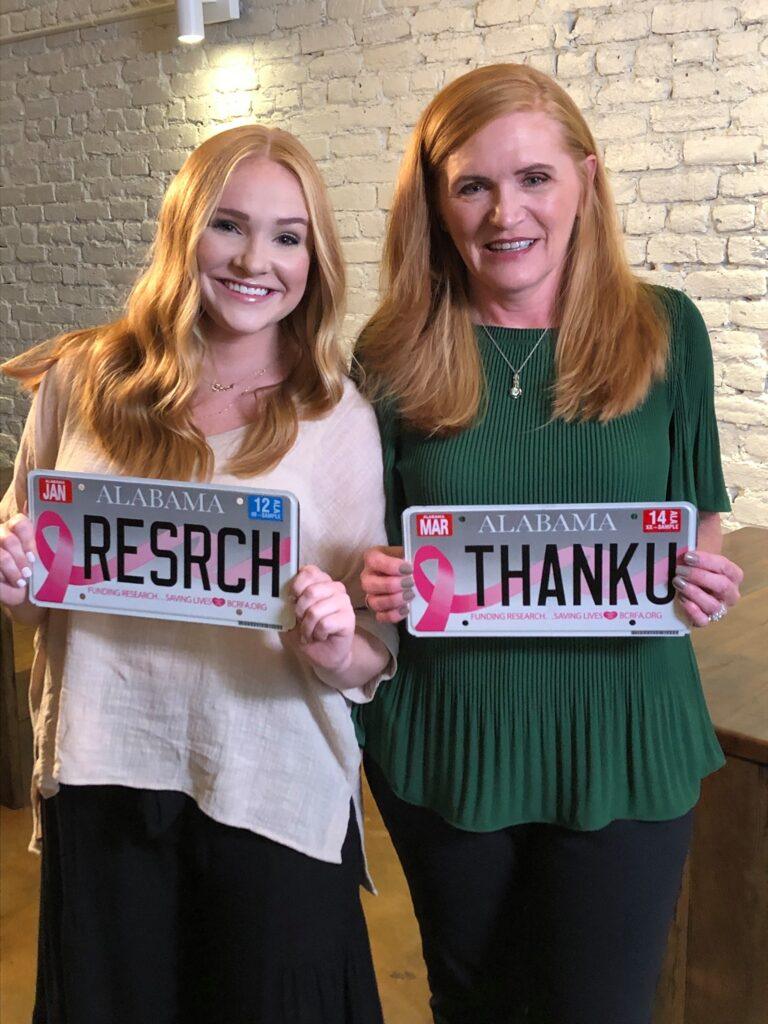 Renee currently serves on the BCRFA's Board of Directors, while Erica and Baret have been involved in BCRFA events, such as the annual Pink Up the Pace run. All three sport the Breast Cancer Research specialty tag on their cars. 
"Our family has a group purpose now," said Baret. "We've been lucky to catch ours [diagnoses] early. But the least we can do is raise money for research for those who have lost people. What's our story if we can't follow through on such a simple way to give back?" 
"Research means everything to me," said Renee. "I'm not naive to think that my cancer could never come back. But I also think of my daughters and my granddaughters. I see the research that we're funding at the BCRFA and I'm hopeful. Maybe my granddaughter won't have to deal with this – maybe there'll be a cure. It's so exciting."
Have a story to share about breast cancer research? Visit our 25 for Research portal to share your story or nominate someone today.