Our Latest Updates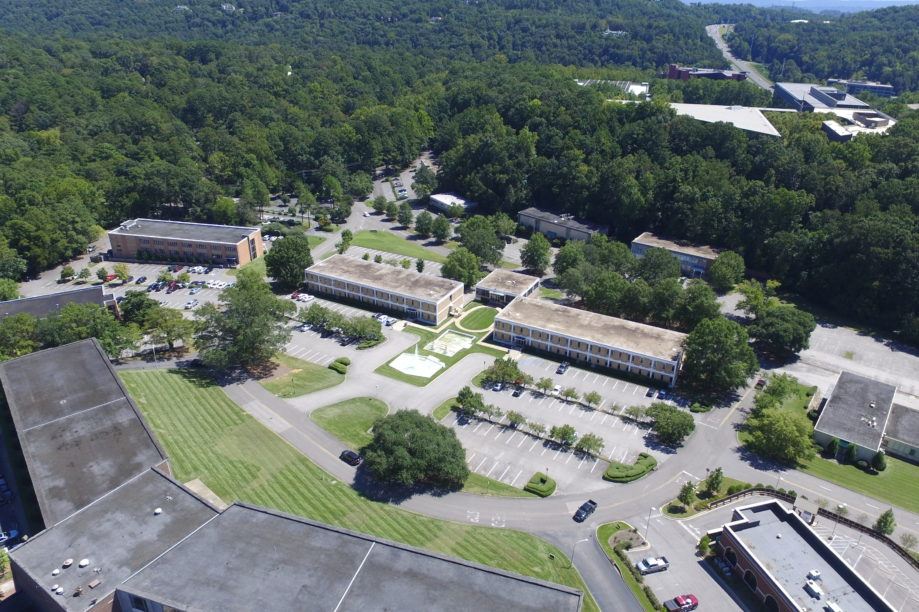 October 26, 2022
The Breast Cancer Research Foundation of Alabama relocated to a larger office in Mountain Brook last month, nearly tripling its space. The new location will provide space for a new hire, volunteers and future staff additions.
Load More

What we're currently funding
The BCRFA is proud to support 18 research projects at 7 institutes across the state.


RANK Signaling Pathways in Breast Cancer Development
Xu Feng, PhD and Douglas Hurst, PhD

Combinatorial genetic immunotherapy and RANKL antagonism for breast cancer
Selvarangan Ponnazhagan, PhD
Read More
Cancer immunotherapy activates a patient's own immune system to recognize and kill tumor cells. However, as the tumor grows, it secretes chemicals which block the immune cells from attacking them. In addition to tumor cells, immune cells and bone corroding cells called osteoclasts in the tumor environment also respond to these chemicals and adapt themselves to helping the growing tumor contributing immune suppression and bone damage. Effective therapies to cure metastatic breast cancer should simultaneously address these pathologies. Toward this ultimate goal, we propose to test unique combination therapies that are biologically-driven and have shown promise in preliminary studies. We will adopt a genetic antibody engineering approach to establish a stable therapeutic strategy to overcome current limitations in breast cancer immunotherapy.







Exercise, gut microbiome, and breast cancer: increasing reach to underserved populations
Laura Q. Rogers, MD, MPH; Helen Krontiras, MD; Rob Motl, PhD; Elliot Lefkowitz, PhD; Robert Oster, PhD; Stephen Barnes, PhD
Read More
Understanding the impact exercise has on a cancer survivor's gut microbiome can improve the health and well-being of cancer survivors by enhancing treatments targeting the gut microbiome. This proposal tests feasibility of a home-based, remote-only research protocol that is more accessible to cancer survivors unable to attend supervised exercise including but not limited to rural populations. This study will also determine if exercise influences the gut microbiome differently in non-Hispanic Black (NHB) compared to non-Hispanic White (NHW) breast cancer survivors.

Structural basis for fas and death receptor-mediated apoptosis and mechanisms of Inhibition in breast cancer
Jamil Saad, PhD and Yabing Chen, PhD
Read More
A significant body of research established that the exact same core group of proteins that execute cell death (Fas, Death Receptor 5, FADD, cas-8/10, cFLIP and Ca2+/CaM) can also function to promote proliferative and survival signals. Dr. Saad's lab is interested in elucidating how proteins interact and/or compete with each other to execute cell death or promote cell survival. Restoring apoptosis signaling in breast cancer cells with targeted therapeutics has enormous potential to improve the outcome of cancer chemotherapy by reversing a major mechanism of drug resistance. Elucidating, at the structural level, the interplay between these proteins will help in the development of new strategies to design novel anticancer drugs.





Characterization of hypoxia-specific adaption of ribosomes
Rajeev S. Samant, PhD; David Schneider, PhD; James A. Mobley, PhD; Dongquan Chen, MD, PhD
Read More
Absence of proper oxygenation of tumor (Hypoxia) is a common feature of solid tumors. Thus, hypoxia is observed in breast cancers irrespective of breast cancer subtypes and is a key factor that drives drug resistant metastatic phenotype of breast cancer. Thus unraveling how breast cancer cells respond to hypoxia will allow identification of new therapeutic targets. Overall, our work has promising potential to discover a conceptually innovative aspect of exploiting the vulnerability of the hypoxic response to impede tumor progression and metastasis.

Hedgehog activity regulates nucleolar response to ribosomal DNA damage in breast cancer
Lalita Shevde-Samant, PhD
Read More
Ionizing Radiation (IR) is an effective tool in cancer treatment that is used for the management of clinically challenging cancers such as TNBC. IR creates significant DNA damage, in particular, double strand breaks (DSB). In response to DNA damage, tumor cells launch powerful survival programs that enable repair mechanisms. We have discovered that TNBC cells launch activation of Hedgehog (Hh) signaling in response to IR. Delayed, erroneous, or incomplete repair of DSBs in rDNA loci can lead to deleterious effects and can culminate in cell death. While this aspect presents a clear vulnerability of cancer cells, how to specifically target this susceptibility to treat cancer remains largely unexplored and presents a gap.

The management of papillomatosis
Josephine Shinn, MD
Read More
Support from the BCRFA funds the research portion of Dr. Shinn's surgical breast fellowship at UAB, focusing on the evaluation of high risk breast lesions.





CRISPR-perturbation single-cell platform to dissect the tumor-immune interaction and metastasis
Lizhong Wang, MD, PhD; Jianmei Leavenworth, MD, PhD; Shi Wei, MD, PhD; Sejong Bae, PhD; Lei Stanley Qi, PhD (Stanford University)
Read More
Metastatic breast cancer (also known as stage IV or advanced breast cancer) is when the breast tumor has metastasized or spread to other organs in the body, including the lungs, bones, liver, or brain. The 5-year survival rate for women with metastatic breast cancer is 27%, causing the vast majority of deaths from this disease. We recently found a FOXP3 gene with dual roles in tumor cells and immune cells and is involved in tumor metastasis. Interestingly, FOXP3 in tumor cells stops the spread of cancer, but FOXP3 in immune cells is a metastasis promoter. We have successfully developed a new approach to activate the FOXP3 expression in tumor cells, inhibiting tumor growth and metastasis. This proposed study will develop new technology to explore the mechanism of dual roles in tumor cells and immune cells within the tumor microenvironment. We hypothesize that FOXP3 is a critical regulator in tumor-immune interaction and metastasis. First, we will investigate the mechanism of FOXP3-mediated tumor-immune interactions during metastasis in cell and animal models. Next, using our developed technologies, we will alter the FOXP3-mediated tumor microenvironment, determine the role of FOXP3 in the tumor microenvironment and metastasis, and identify distinguishing markers of tumor metastasis. Although this is basic research, our identified targets will not only help the understanding of lethal and metastatic breast cancer but also have the potential to identify new biomarkers for the early detection of lethal and metastatic breast cancer.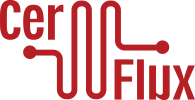 Predictive Personalized Oncology Efficacy Test (POET) to improve breast cancer (BC) treatment outcomes
Karim I. Budhwani, PhD, DLA
Read More
There is a critical, unmet, and urgent need for platforms that match tumors with effective cancer therapies prior to treatment. With BCRFA support, CerFlux is developing innovative predictive low-cost technology to bridge this gap by rapidly (7 days) matching core biopsy tissue from the patient with several therapeutics simultaneously – outside the patient, before treatment – to identify the right treatment for each patient.


Development of novel analogs of Clofarabine for breast cancer therapy
Corinne Augelli-Szafran, PhD; Omar Moukha-Chafiq, PhD; Rebecca Boohaker, PhD
Read More
The goal of this project is to develop a new class of potent anti-breast cancer analogs of Clofarabine an FDA-approved drug discovered by Southern Research for treating relapses acute lymphoblastic leukemia in children, and to determine the mechanism by which these new analogs inhibit breast cancer cell growth and proliferation.


Exploring mitochondrial whole genome in triple-negative breast cancer
Santanu Dasgupta, PhD
Read More
Triple negative breast cancer spreads very rapidly and difficult to treat. However, early detection of this disease can save lives with available treatments. Our goal is to develop mitochondria based tests for early diagnosis and long-term surveillance of these women to support better living.

Gene expression analysis in mouse breast cancer models with mitochondrial targeted TAT-hOGG1
Lyudmila Rachek, PhD
Read More
This project will generate basic information on the protective mechanisms of mitochondrial delivery of TAT-hOGG1 in the breast cancer progression in mouse models of breast cancer. This TAT-protein delivery based translational study will provide the basis for the new unconventional therapeutic strategies and to more effective cancer therapy. This project is particularly timely given the lack of available effective therapies and prognosis for patients with advanced breast cancer.

Overcoming breast cancer resistance to PARG Inhibitor-induced cell death by NAD-modulation
Robert W. Sobol, PhD
Read More
PARG inhibitors (PARGi) are found to work well when targeted to BRCA-mutant cancer cells but do little when treating BRCA normal or BRCA-revertant cancer cells that are also resistant to PARP-inhibitors. We find that the simultaneous administration of a PARG inhibitor (PARGi) with the NAD+ precursor dihydronicotinamide riboside (NRH) triggers near 100% tumor cell death, with no impact on non-tumorigenic cells. Our goal in this proposal will be to expand our analysis of this treatment paradigm to a large panel of breast cancer and breast normal cells to ultimately target therapy-resistant breast cancers with this 'induced synthetic lethality' treatment paradigm.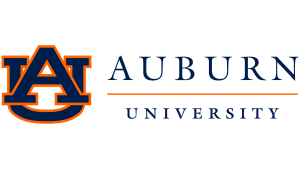 Integrating bioengineering tools, genome-wide genetic screens and in vivo models to discover new determinants of triple negative breast cancer cell invasion
Panagiotis Mistriotis, PhD
Read More
The process by which breast cancer cells leave the original tumor and spread to other parts of the body is called breast cancer metastasis. Metastasis is responsible for the vast majority of breast cancer-associated deaths. The goal of our work is to understand how breast cancer cells invade other organs in order to identify new therapeutic strategies to halt metastatic spread.







A novel β-Catenin blocker that activates antitumor immunity for breast cancer
Gary A. Piazza, PhD; Donald J. Buchsbaum, PhD; Yulia Maxuitenko, PhD; Jeremy B. Foote, PhD; Xi Chen, PhD; and Adam B. Keeton, PhD
In collaboration with the O'Neal Comprehensive Cancer Center at the University of Alabama at Birmingham (Birmingham, AL)
Read More
Funding provided by the BCRFA will establish a new research collaboration between Auburn and UAB to determine efficacy of an experimental anticancer compound, ADT-030, for the treatment of triple-negative breast cancer using a high aggressive mouse model of metastasis. ADT-030 acts by a novel mechanism to inhibit an enzyme, phosphodiesterase 10A, that drives Wnt/β-catenin transcription of proteins (e.g., MYC) essential for cancer cell proliferation and survival. The research will also determine if ADT-030 can activate mechanisms of antitumor immunity to enhance or broaden chemotherapy or immunotherapy.

Improving breast cancer survival in Alabama – The role of medication
Jingjing Qian, PhD
Read More
A few medication treatments might help lower breast cancer risk, especially women who are at high risk. However, potential disparities in utilization of these medication treatments between Alabamian women and women in other geographic regions. This study analyzes existing data to understand whether and how the use of these medication treatments might impact overall survival among women with breast cancer in Alabama.


Screening for inherited breast cancer risk in the Black Belt
Sara Cooper, PhD
Read More
The Information is Power initiative provides free genetic testing, regardless of family health history, to screen for increased risk of cancer. Foundation funds will support expansion of Information is Power to underserved and underrepresented groups in Alabama's Black Belt region. The project will bring the benefits of breast cancer prevention and early detection to underserved women in our communities.

Breast cancer patient derived blood-brain barrier modeling to assess metastatic potential
Brandon J. Kim, PhD
Read More
Breast cancer metastasis to the brain is an uncurable outcome for patients. Many patients have underlying mutations that contribute to breast cancer. We will test how these common mutations may allow for metastasis to the brain using our state-of-the-art cell based modeling.
BREAKTHROUGHS IN RESEARCH
See the BCRFA Impact
The BCRFA supports a comprehensive approach to battling breast cancer by investing in collaborative and innovative research to help diagnose, treat, prevent and eradicate the disease. Since its inception, the BCRFA has raised and invested over $11 million dollars, helping research partners across the state receive sought-after and sustaining grant dollars from national funders, as well as develop new programs.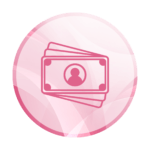 $11.5 Million Dollar Grant Pilot funding that led to the receipt and renewal of the Breast Cancer SPORE Grant
(Specialized Program of Research Excellence)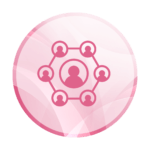 Collaborative Research
In 2016, the BCRFA launched a new award funding innovative collaborative partnerships in the field of breast cancer. This two-year $50,000 annual grant is awarded annually to primary investigators conducting collaborative research at the O'Neal Comprehensive Cancer Center at UAB and other research institutes in the state of Alabama, focusing on breast cancer research.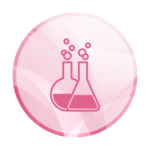 Personalized Medicine
Founded in 2016, the Dolly Ashton O'Neal Triple Negative Breast Cancer Personalized Medicine Program at UAB is a collaboration between the O'Neal CCC at UAB, HudsonAlpha Institute for Biotechnology and the Southern Research Institute, funded by the BCRFA. This program will support approximately 20 patients per year with personalized breast cancer treatment plans through genomic analysis and drug screens. This collaboration among agencies will also supply tumor cell samples for future research in Triple Negative Breast Cancer through the creation of a TNBC tumor cell repository at UAB.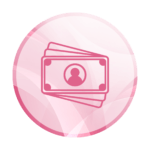 $6.4 Million Dollar Grant Pre-clinical Lab Testing
Funds provided by the BCRFA for pre-clinical lab testing provided the findings needed to prepare for a $6.4 million Promise Grant from the Komen Foundation to change the prognosis and treatment of Triple Negative Breast Cancer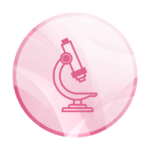 Microarray Facility
Helped create the O'Neal CCC at UAB Microarray Facility that can determine the genetic footprint of breast cancers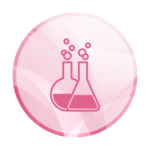 The O'Neal-Sokol Breast Cancer Research Foundation of Alabama Endowed Chair
Renowned UAB physician-scientist Dr. Andres Forero was the inaugural holder of the chair. This fully funded chair recognizes and rewards Dr. Forero's tireless efforts to save lives. This chair will create a continuous revenue source for additional breast cancer research going forward.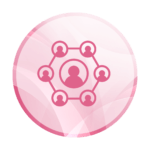 Breast Cancer Survivorship Clinic
In 2018, the BCRFA funded research projects at UAB's Breast Cancer Survivorship Clinic, a clinic that provides specialized follow-up care for breast cancer patients based on their individual health care needs. Survivorship care is provided by a nurse practitioner with expertise in breast cancer care and survivorship issues, and the program is carried out in collaboration with each patient's primary treatment team. Initial research from this campaign will focus on two projects. The first is a study on the overall burden of serious and life-threatening chronic health conditions experienced by breast cancer survivors, the prevalence of this burden and the identification of vulnerable populations. The second study is on the determination of financial toxicity experienced by breast cancer survivors and the determinants of this financial toxicity.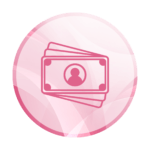 BCRFA "Seed Money"
Funding provided by the BCRFA can have a multiplier effect of up to $16 for each dollar received by the UAB Cancer Center.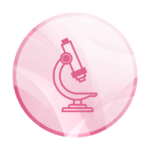 Imaging Facility
Helped fund the In Vivo Imaging facility which supports the Three Distinct Research Studies in breast cancer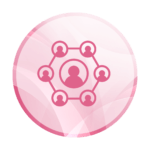 World-Class Scientists
Funds to recruit and retain world-class breast cancer researchers at the UAB Comprehensive Cancer Center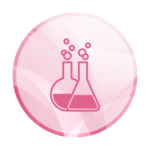 BCRFA Endowed Professorship 
Through the establishment of the BCRFA Endowed Professorship, the BCRFA will support UAB in their efforts to:
Recruit the best talent and faculty in the area of breast health and cancer treatment come to Alabama;  Advance breast cancer patient outcomes;  Impart knowledge to future generations of medical professionals, scientists, and researchers;  Facilitate research which could translate to new therapies for other types of cancer.
Read Stories from Real People Impacted by Breast Cancer
Motivated by the loss of a dear friend, Roy Waite rallied the town of Thomasville, AL and its volunteer fire department to raise nearly $10,000 for breast cancer research and the BCRFA's Pink Ribbon Project.
Load More