How We Support Breast Cancer Research
Nearly $14 million dollars invested in Alabama-based breast cancer research since 1996.
The Breast Cancer Research Foundation of Alabama funds local, lifesaving breast cancer research at institutes across the state.
UPCOMING EVENTS
Join Us For Our Fundraising & Awareness Events
Soiree Event Gallery
2132 Lornaridge Ln, Birmingham, AL 35216
Cahaba Brewing Co.
4500 5th Ave South, Building C, Birmingham, Alabama 35222
Old Overton Club
7251 Old Overton Club Drive Vestavia Hills, AL 35242
NEWS & BREAKTHROUGHS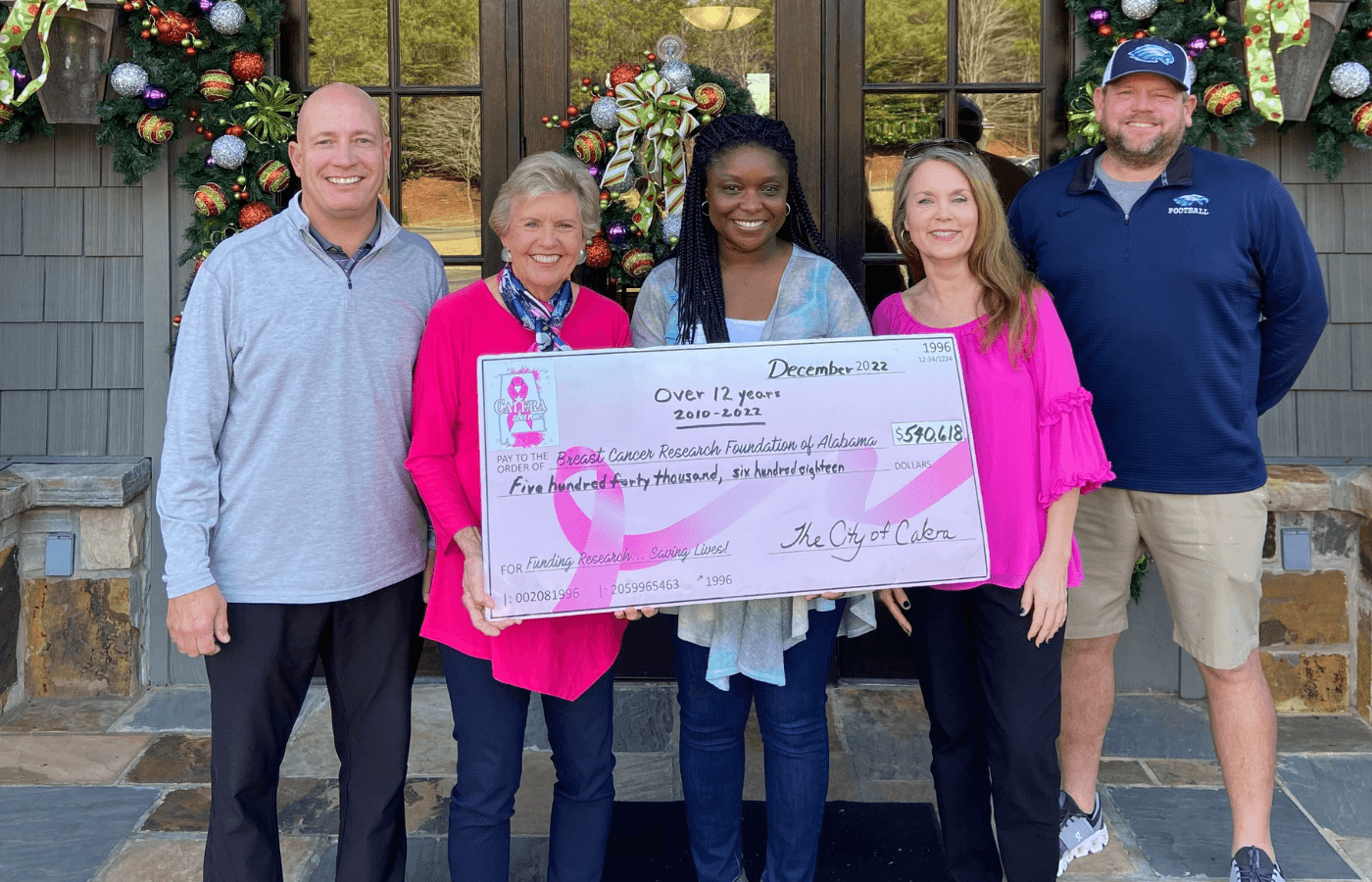 The 12th annual Calera Goes Pink events raised $60,634 for local breast cancer research. Since 2010, the City of Calera and commounity partners have raised over half a million dollars for the Breast Cancer Research Foundation of Alabama though the grassroots campaign.