25 For Research: Cheryl Morton
February 9, 2021
Cheryl Morton's breast cancer story didn't start with her own diagnosis. It started with her mother's.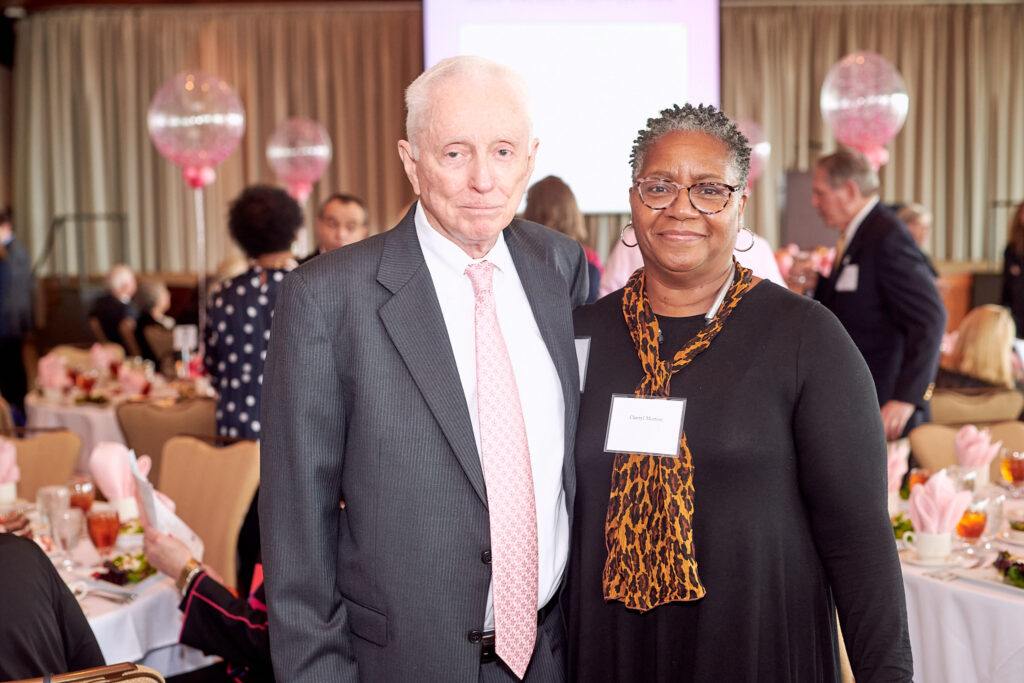 When she was a junior in high school, her then-45-year-old mother discovered she had breast cancer. At 17, Cheryl found herself taking on the role of caretaker, assisting with her mother's needs at home and driving her to medical appointments. After a year of intensive treatment, her mother passed away from the disease. 
A little over 10 years later, she found herself in the same position. This time, however, Morton's daughter was only six months old. 
"The initial diagnosis…I was in a lot of shock," said Morton. "You hear it and you don't hear it. I thought, 'am I going to have to go through the same thing as my mom?'"
Thankfully, through early detection, consistent testing (which Morton began practicing at age 28 due to her family medical history) and advances in breast cancer research, her experience with breast cancer was vastly different than her mother's. Even her medical team was confident they could handle the challenge.
"After I had the mammogram, even before the biopsy, my doctor told me, 'whatever it is, we can take care of it," Morton
said. "If it is cancer, you're going to be fine.'"
After undergoing surgery, Morton never had to begin chemotherapy, radiation or other cancer treatments. Today, she attributes this to early detection and strides in breast cancer research.
Since being in remission, she has worked with breast cancer organizations across the state (including the BCRFA) in community advocacy, especially in Black communities, encouraging others to take advantage of modern mammogram testing and to understand the importance of catching abnormalities early. 
Morton also strongly supports local breast cancer research, and cites the hyper-local aspect of the BCRFA's mission as the reason she chose to become involved with the foundation. Those who frequent the BCRFA's events might recognize her from the Pink Palace Casino Night, or her appearance in the BCRFA's Breast Cancer Research Specialty Tag PSA. 
"[At the BCRFA], the money stays here, and you don't have the overhead that other breast cancer organizations do," said Morton. "That's important to me." 
Have a story to share about breast cancer research? Visit our 25 for Research portal to share your story or nominate someone today.