SPOTLIGHT ON: CAROLYN MADDOX, VOLUNTEER
August 12, 2020
Volunteers are vital to the work that BCRFA accomplishes. Whether serving as a friendly face at a ticketing table or sharing news about events with friends or family, their efforts mean everything to the success of the organization. 
This week, we interviewed Carolyn Maddox, a long-time volunteer for the BCRFA. We discussed how she got her start with the organization, why the mission matters and her "one sentence" inspiration for future volunteers.
How did you first get involved with the BCRFA?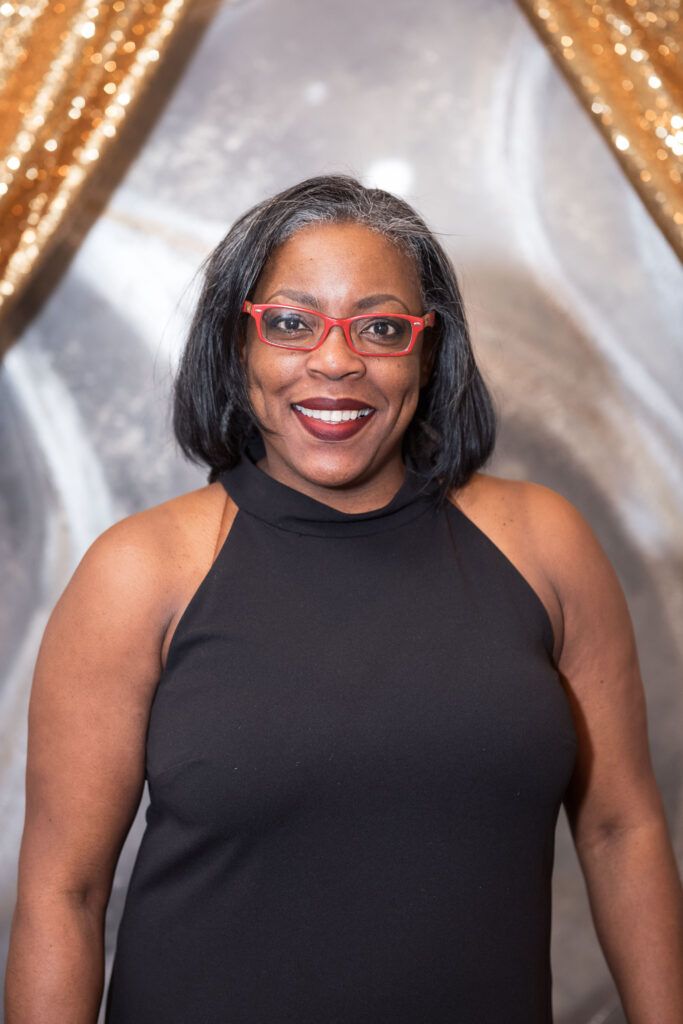 Philanthropy goes back deep for me – all the way back to my mom. She was the first philanthropist I ever knew, and referred to herself as the president of the "Help One Another Club." Because of that upbringing, I had a desire to serve the community somehow. I just needed an outlet. 
I previously worked at the O'Neal Comprehensive Cancer Center in the North Pavilion of UAB. A lot of the individuals I worked for and with at that time – people like Dr. Andres Forero, Dr. Kirby Bland, Dr. Helen Krontiras, Dr. Jennifer De Los Santos, Dr. Albert Lobuglio, Dr. Donald Buchsbaum And Dr. Eddy Yang – were either on the board for the BCRFA or were very involved in breast cancer research at UAB. That group was wonderful. They were never dismissive, were extremely inclusive and always treated me with the utmost respect. From there, I knew I wanted to be a part of the team – the breast cancer team! 
At that time, Dolly O'Neal (co-founder of the BCRFA) was the development director for the O'Neal Comprehensive Cancer Center. She was an awesome lady – so welcoming and positive. I worked with members of her team as she underwent breast cancer treatment at UAB, and she was always so appreciative and thankful for what they did, despite the diagnosis and the outcome. 
When the Drive Out Breast Cancer Golf Tournament was just getting started, Dolly let me know they needed help. And I thought: "Well, I don't play golf, but I can volunteer!" So, I signed up. I knew I had to be a part of the team that treated patients and helped to change lives. 
What kinds of tasks do you do as a BCRFA volunteer?
There are so many ways to help the BCRFA. When I first became a volunteer, I started out doing administrative tasks – printing, creating documents, organizing signage (I love signage!). Mostly helping to get things ready behind the scenes. 
Now, when I volunteer on-site at events, I'm usually right up front at will-call, helping to guide people through processes. Getting into an event can be chaotic and confusing. I try to be a source of calm and peace, helping people figure out where they need to go.
What's your favorite memory from volunteering with the BCRFA?
In 2011, my mom passed away and my parents' home was destroyed in the April tornadoes. After that, I started taking care of my dad. Jennifer Galbreath (then-program director of the BCRFA) knew this, and would invite my dad to events that we had. 
So, there was the Pink Private Shopping Night at Belk event that my dad attended. You see, all those years that I was volunteering with the BCRFA and the O'Neal CCC, I would tell my mother about it. But this was the first time my dad understood what I was doing. I was able to show my dad what my world looked like! Opening up that part of myself to my family just absolutely changed the game for me.
From then on, all of my sisters wanted to be involved too. Even my sister who lives in Texas wanted to find ways to be involved. She bought a ticket to the Belk event every year to support, because she believed in what the BCRFA stood for. She knew she couldn't shop, couldn't try a single wonderful Kathy G. catered treat, wasn't going to be there to claim her door prize – but still, she was all-in. The reach was that far. It just proves that you don't have to be in the 24×24 space to be part of the change.
Why do you think that what the BCRFA does matters?

The BCRFA is homegrown. It's grassroots. The focus is on people that you know, love, work with, go to church with – they're all affected in some way by what the BCRFA does. 
The research that goes on is so vitally important. I lived in the research world for over 15 years as administrative support, watching the O'Neal CCC investigators do what they do. They work so hard to make a difference in so many lives and it's truly amazing what they accomplish through the common thread of breast cancer research.
The BCRFA started local, affects local, but reaches farther than local. And that's a testament to the efforts of every person involved in the mission.
What one statement would you share with someone who's considering becoming a BCRFA volunteer?
"If you want to leave your mark, to be a part of something necessary, important and life-changing for so many families – volunteering your time, talent and resources to BCRFA would be the epitome of giving back. It will make you feel like you have changed the entire world." 
For more information on becoming a BCRFA volunteer, click here.