The BCRFA Holiday Gift Guide
November 19, 2020
Welcome to the holiday season! There's hot chocolate to be enjoyed, the tree to be decorated, and of course – gifts to be given. 
This year, the BCRFA is here to help. For the first time ever, we're hosting an online Holiday Auction, allowing you all the fun of our in-person auctions from the comfort of your couch. The purpose of this online event is simple: to give you an easy way to shop for holiday gifts while supporting local, life-saving breast cancer research in our state. 
All proceeds from this event will fund research at the O'Neal Comprehensive Cancer Center at UAB and their collaborative partners, supporting new therapies, treatments – and eventually a cure – for breast cancer in our state. 
So, what kinds of gifts are you looking for? Keep reading to find the perfect presents for your friends and family.
The Foodie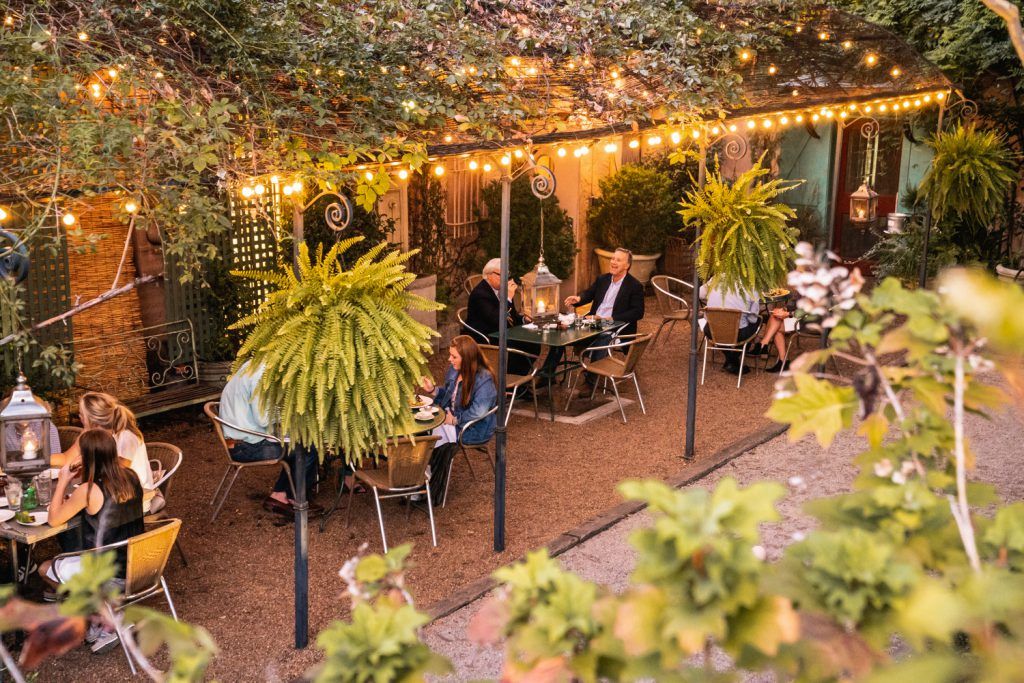 Is there someone in your family who's always trying the newest restaurant in town or following the latest food blogs online? Then you've got a foodie in your family, and in the BCRFA Holiday Auction, we've got some great choices for them. 
Consider our "Dine at Stitt's Tables" package, which includes three delicious dinners at Frank & Pardis Stitt's restaurants. They'll enjoy award-winning meals at Highlands Bar and Grill, Bottega and Chez FonFon while remembering the person who was thoughtful enough to give them such an incredible experience. Looking for something a little more casual for your food fan? Try our "Eat At Fancy's on 5th and Melt" package. This package includes gift cards to Fancy's on 5th (try the oysters!) and Melt – both Birmingham favorites.
The Fan
In Alabama, we all know a sports fan. Whether they spend their weekends tailgating before the big game or enjoying a round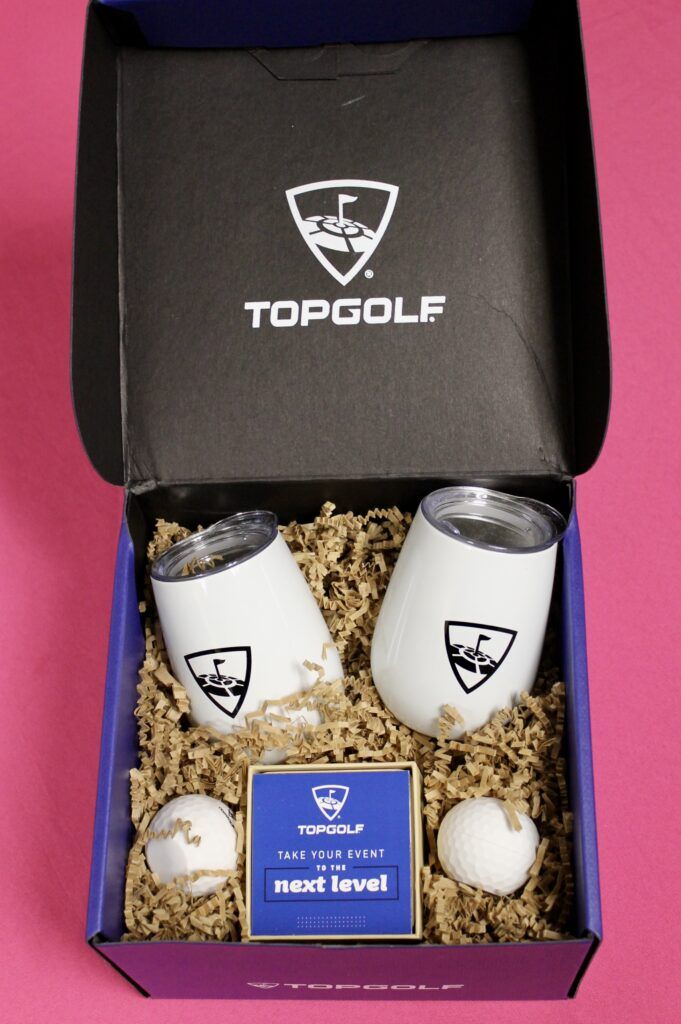 or two of golf on the green, this person is sure to be blown away by a sports-themed gift under the tree.
For the sports fans in your life, be sure to bid on our Topgolf gift box. This package includes a $50 gift card to Topgolf, two insulated wine tumblers, two golfball ice molds and an Upcycle Skinny Dip wireless speaker. With this set, they'll be well-prepared for their next practice round at Topgolf or on the course.
Have an Alabama fan in the family? Get them a piece of artwork they'll hang for years. Our "Crimson Redemption" lithograph by Daniel Moore celebrates the iconic moment during the 2018 Alabama season when Jalen Hurts led a two-touchdown comeback that saved the Tide's season and made them national champs. Your football fan will love seeing this artwork in their home or office!
The Fashionista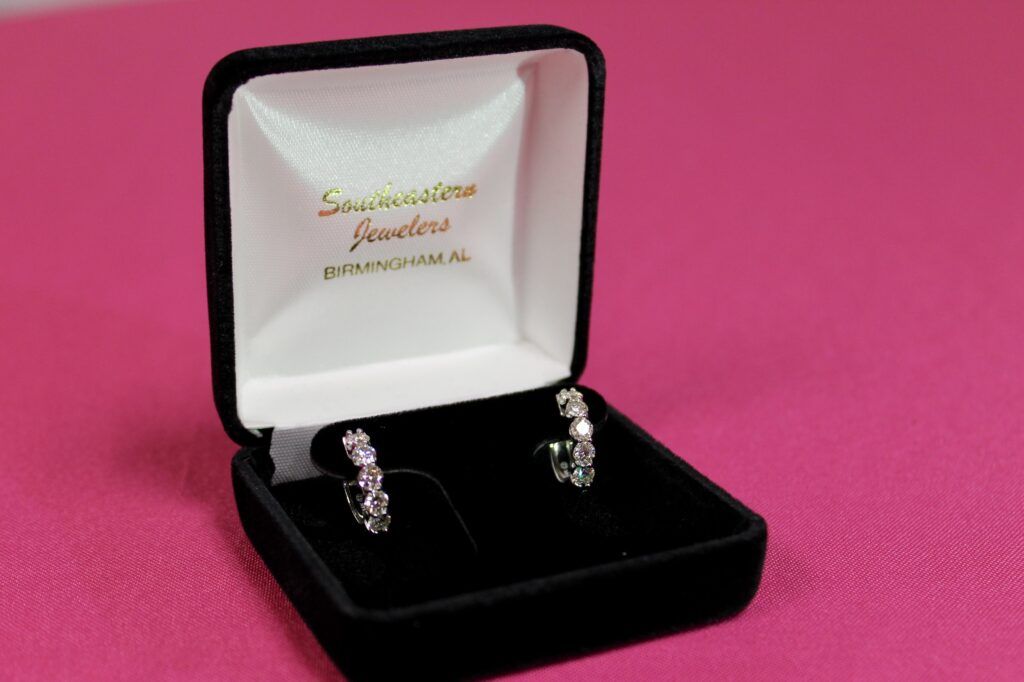 Every family has a fashionista. This person is always on the hunt for a great accessory and has the perfect outfit for every occasion. You'll find a variety of great gifts for this type of person in our Holiday Auction. 
Is your fashionista in need of a new bag? We've got two options up for sale in our auction: a leather purse from B. Prince (perfect for winter color palettes!) and a colorful Kate Spade purse, which comes pre-packaged with a bow on top. Both of these items are sure to please any girl on the go. 
Searching for something with a little more sparkle? Why not surprise her with a new set of diamond earrings? Courtesy of Southeastern Jewelers, these 14K white gold huggie earrings include five diamonds in each piece. Not only will her Christmas be made, but you'll be donating to breast cancer research here in Alabama at the same time. A total win-win. 
Whether you're searching for a foodie, a fan or a fashionista, you're sure to find the perfect gift during our Holiday Auction. Be sure to register early to make sure you're ready to bid starting at 9:00 a.m. on Black Friday (11/27). Then, prepare to have your final bid locked in before the auction closes at 6:00 p.m. on Giving Tuesday (12/1). 
Happy shopping from your friends at the BCRFA!