BCRFA in 2020: A Look Back
December 21, 2020
The year 2020 was a challenge for people across the globe. After the COVID-19 pandemic began, life started to look a little different for all of us. But while some things may have been more difficult, the year also revealed kindness, generosity and a strong sense of community in Alabamians across the state.
The BCRFA realized quickly that breast cancer diagnoses don't stop during a pandemic. So while we had to think creatively, we knew research must continue being supported, no matter what it took. 
To celebrate the end of this unique year, we're sharing a few of our favorite moments which truly show the determination, grit and generosity that our supporters have exhibited over the last twelve months. 
Virtual Pink Up the Pace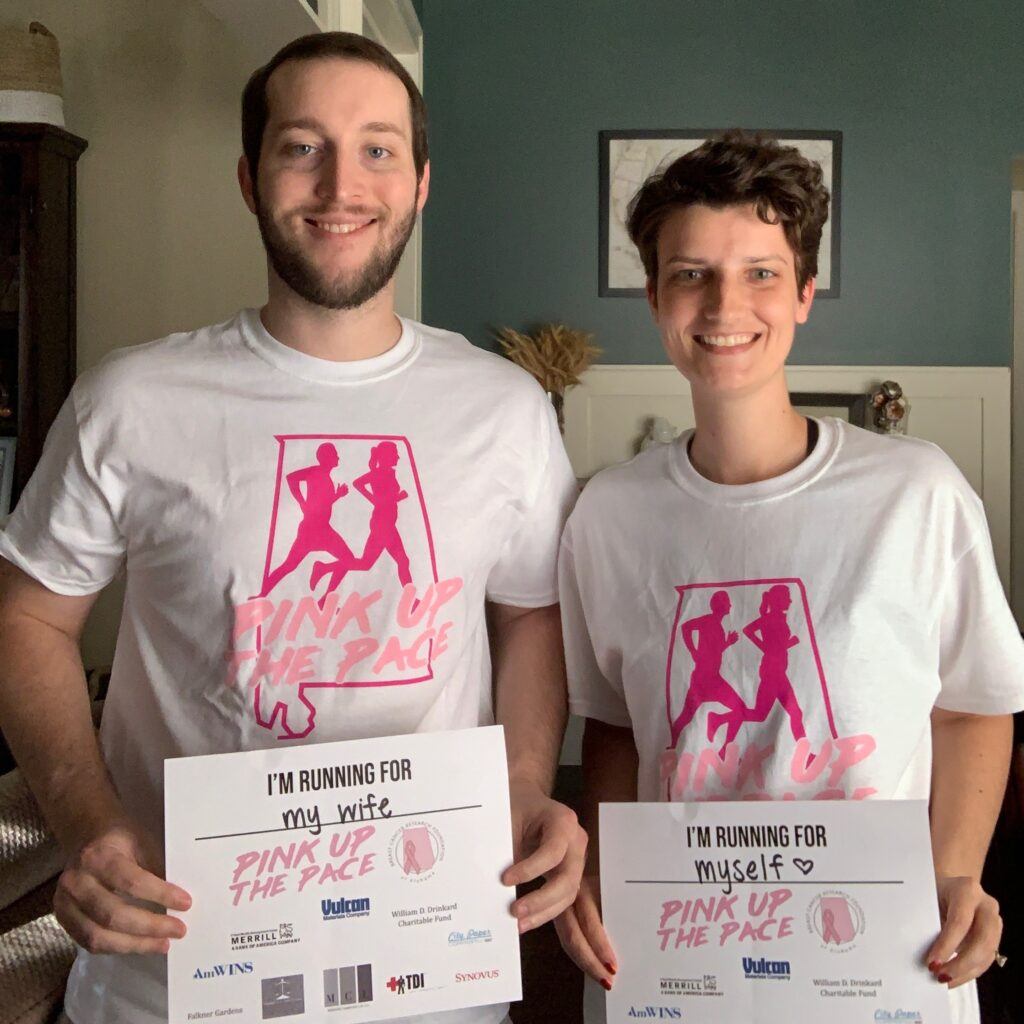 When it became clear that the Junior Board of the BCRFA wouldn't be able to hold their annual 5K and Dolly Dash in person, they immediately sprung into action looking for ways to continue the event while keeping participants safe. 
Their solution? A virtual race. 
For the first time ever, the event was held online, with runners getting the option to choose a timed 5K challenge, a youth fun run challenge or a newly introduced activity: a distance challenge. This race allowed participants to collaboratively run 4,120 miles for the 4,120 women who would be diagnosed with breast cancer in Alabama during 2020. 
The event was a success. With participants hailing from across five states in the Southeast, Virtual Pink Up the Pace brought together breast cancer survivors and supporters to run for research safely, while raising over $14,000 for research! 
Next year, Pink Up the Pace is being planned as an in-person event, but there's a twist: the virtual distance challenge is returning! Be sure to mark your calendar for October next year to get involved.
Online Auctions
Each year, the BCRFA welcomes guests from across the state to the Pink Palace Casino Night, an evening full of food, fun and support for research in our state. Unfortunately, during 2020, we could not hold the event safely at our indoor space.
So, what did we do? We brought our signature silent auction to Alabama's living rooms! 
Through the use of an online auction platform, we were able to bring the "Pink Palace Online Mini-Auction" and the "BCRFA Holiday Auction" to life. Participants around the state had the chance to bid on items like summer getaways, jewelry, artwork, gift baskets and more, while supporting research here in our state. 
By holding these auctions, we were able to raise $10,000 – and have a lot of fun along the way! 
Revvin' 4 Research
While some of BCRFA's events had to be canceled due to safety concerns, there were a few events that naturally
lent themselves to safe outdoor social distancing. One of those events is Revvin' 4 Research.

The event has always had a loyal fanbase (just hear what event co-host Kay Zarzour has to say about this amazing group!), but in 2020, the motorcycling community went above and beyond to show up for breast cancer research. 
At Heart of Dixie Harley-Davidson, we welcomed nearly 300 bikers (including 23 virtual riders) – our largest ever turnout for the event, raising $14,598. That takes the total impact of Revvin' 4 Research to $185,000. Pretty unbelievable for such a challenging year! 
These three stories are just a glimpse of the amazing work that was done during 2020 to raise funds and awareness for life-saving breast cancer research across the state. Although there were challenges along the way, Alabamians rose to the occasion, ensuring that breast cancer patients and survivors would continue to have hope for a cure one day. 
Want to help us close out 2020 with hope for a cure? Consider making a year-end gift today.