Fundraising Events Inspo: Dreaming Up the Perfect Fundraiser Ahead of BCAM Month!
September 3, 2020
Breast cancer awareness month (or "BCAM"), which happens annually in October of each year, is now less than a month away. While that seems far off now, there's a lot you can do ahead of time to begin preparing to support this important cause. 
Today, though, you might be asking yourself: "What can I do to shake things up this year?" 
Luckily, no matter how big or small you'd like your efforts to be, there are a variety of options to choose from when planning the perfect fundraiser to support breast cancer research. Keep reading to learn more. 
Peer-to-Peer Fundraising
Peer-to-peer fundraising is a great way to kickstart your fundraising efforts. This method allows you to create your own fundraising page where friends, family, co-workers or other members of your network can support an organization or individual campaign. 
Interested in running? You could ask your peers to sponsor each mile. Feel like dancing? Individuals can sponsor an hour. From crocheting to workouts, the activities to choose from are endless! All of these proceeds are funneled directly to the organization online, so there's no hard work adding up the donationtions at the end of your campaign. 
Additionally, our team at the BCRFA will help set up your personal campaign site so it's tailored to you and your goals. We'll even set up individual fundraiser pages if you'd like to invite others the chance to fundraise alongside you. 
Looking for some real life inspo? Check out Crossfit Chelsea's "Fight Like a Girl" campaign, happening now through October 31.
Online Fundraising
We spend a lot of time online. Whether working from home, scrolling through social media or binging the newest streaming sensation, you've probably become very comfortable navigating the digital landscape. 
What if you could use that time online for good? 
At any time throughout the year, Facebook offers users the option to host a digital fundraiser. This October when marking a birthday, holiday, anniversary or commemoration, consider using your social media platform to fundraise. It's as simple as posting a status update!
Another option is to host a Zoom party or class as a fundraiser. By asking your guests to make a donation in lieu of an admission fee, you can fundraise for the BCRFA while learning a new skill or enjoying time with others virtually. And the best part? You'll never have to leave your couch to do it. 
Check out this digital inspo: The Four Course Sessions, a four-week virtual event happening this October which features classes from Thrivent and to-go meals from brick & tin! 
Event Hosting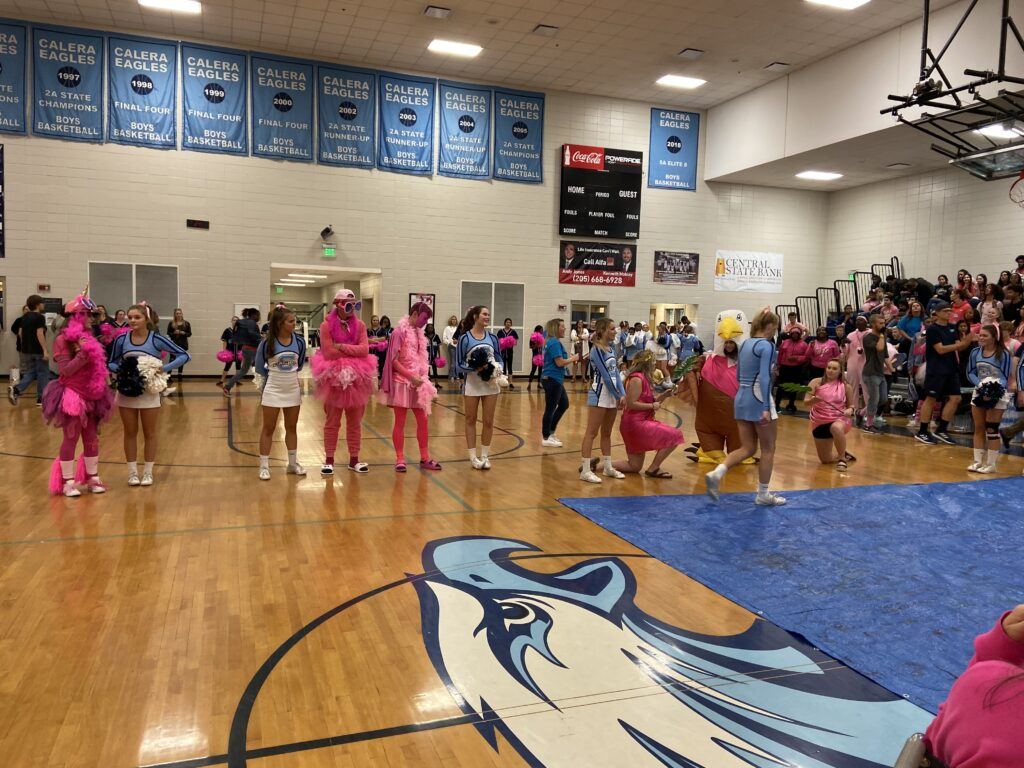 The last option is a staple for a reason. That's right, it's good old-fashioned in-person event hosting. While this option does take more planning in 2020 than it might in other years (to ensure your event abides by social distancing guidelines), it is possible to host a successful and safe in-person event to raise money for research. 
In-person events are not only a lot of fun, but they're also great for building community, allowing the group to feel a sense of camaraderie and accomplishment while raising funds for research together. 
This year, consider holding an outdoor event that naturally allows for social distancing. One example of this is Calera Goes Pink, a month-long campaign that includes limited-edition t-shirts, giveaways and a golf tournament to support the BCRFA. 
Ready to get started? Download our fundraising toolkit to learn how you can start planning the perfect fundraiser for BCAM! And remember: our team at the BCRFA is ready to support your fundraising plans at any point. Just get in touch. 
We can't wait to see your creativity, Alabama!