SPOTLIGHT ON: Jill Carter, Board President & Survivor
October 16, 2020
The BCRFA board of directors is made up of a passionate group of women and men who have one clear goal in mind: funding breast cancer research to help save lives in Alabama and beyond.
Leading the charge this year is Jill Carter, a triple-negative breast cancer survivor and mother of three who has been involved with the BCRFA for over ten years. Today, we chatted with Jill to discuss her experience with triple-negative breast cancer, her time as board president and what breast cancer awareness month means to her.
Thank you so much for sitting down with us today, Jill. To start, can you walk us through your journey with breast cancer?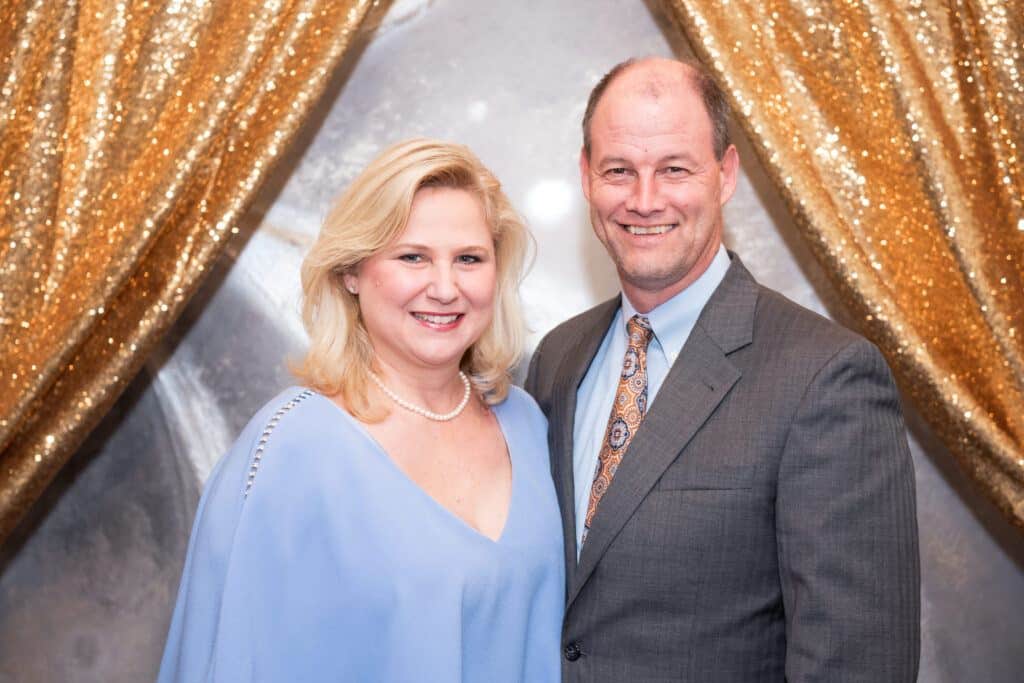 I was diagnosed with breast cancer in October 2008, when I was 40 years old. At the time, I had a kindergartener, a 4th grader and a sophomore in high school. We were full steam ahead with their lives and activities. Then I found out about the cancer, and I was completely shocked. To find out that it was triple-negative was even worse. 
I immediately went through the standard of care treatment, which was chemo, radiation and for me, a double mastectomy. After that, I thought I was done. Then the next year, they found a spot in my lymph nodes, so they took it out. Then it came back again, so I went through chemotherapy, lost my hair – the whole deal again. 
I was almost finished with that chemotherapy when my doctors found another spot. It was very disheartening. I was sent to M.D. Anderson at one point – they sent me straight back to UAB. I was then given a mild chemo with intensive radiation. 
Thankfully, I finished that treatment in March 2012, and I've had no evidence of disease since then. In total, that part of my journey lasted about three and a half years. 
How did you keep up hope during all of that?
It was my faith in God, my family and friends, as well as the excellent care that I got at UAB. I had a good relationship with my doctors, all of whom worked collaboratively to find solutions for me. UAB has an extremely collaborative approach to care. They're always thinking outside the box. I knew they were on top of the latest in breast cancer research.
As far as my faith, a story in the Bible (Mark 5:24-34) really helped me through the breast cancer journey. In the story, Jesus is in a crowd when a woman touches the edge of His cloak. He doesn't see her, but she's instantly healed by her faith. So, at times when I was afraid or I didn't know what the possibilities were, I thought of that story and reached out to Jesus. That I could, in my mind, reach up to touch His cloak helped me to calm down and be grounded, especially during the third round of treatment. He is the ultimate healer.
My family and friends were also incredible during this time. My husband was amazing, my mom and dad were wonderful caregivers, my Sunday school class and friends were always making us meals. Knowing that I had such an incredible support system helped me get through it all.
Can you tell us a little more about what "triple-negative" breast cancer is, compared to other types of cancer?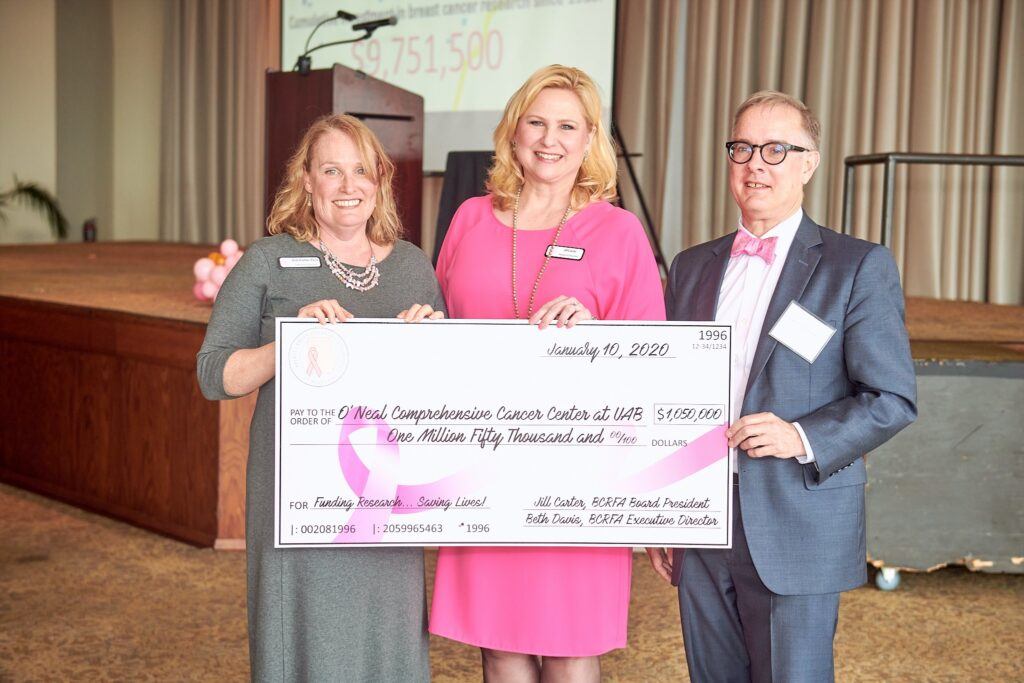 There are three receptors that doctors look at when they're trying to determine what type of breast cancer you have. Estrogen, progesterone and HER2. If there is a lack of all three receptors, the breast cancer type is triple-negative which makes the cancer harder to treat and more likely to spread quickly. It's very aggressive. 
So, shifting a bit: how did you first get connected to the BCRFA?
I had a friend, Cindy Owen, on the board who was also a survivor. She invited my husband to play golf at the Drive-Out Breast Cancer Golf Tournament back in 2009. That was our initial exposure to the organization. Since then, we've participated every year. After that, I got involved with the board on her recommendation.
Tell us what your time as board president has been like.
I have to say – I was nervous at first! But truly, it's been wonderful. The staff – Beth and the whole team – are fantastic. To work alongside the staff on such great projects has been amazing. I really am honored to be a spokesperson for the organization. 
Truly, the BCRFA means "hope" to me. It's hope for a cure, for better treatments, and that one day we can eliminate breast cancer. It's hope that something positive for future generations can come out of my pain to ensure other women won't have to deal with breast cancer.
At the BCRFA, I can clearly see what we do. It's not dumping money somewhere and never seeing it again. We support specific research projects that are good science, because we have the right people serving in advisory roles to make these decisions. It's encouraging to me to support that in any way that I can. 
In one sentence, what does breast cancer awareness month mean to you?
"Bringing light to an important subject that affects so many women as well as providing hope for a better tomorrow." 
To learn more about our leadership team, click here.