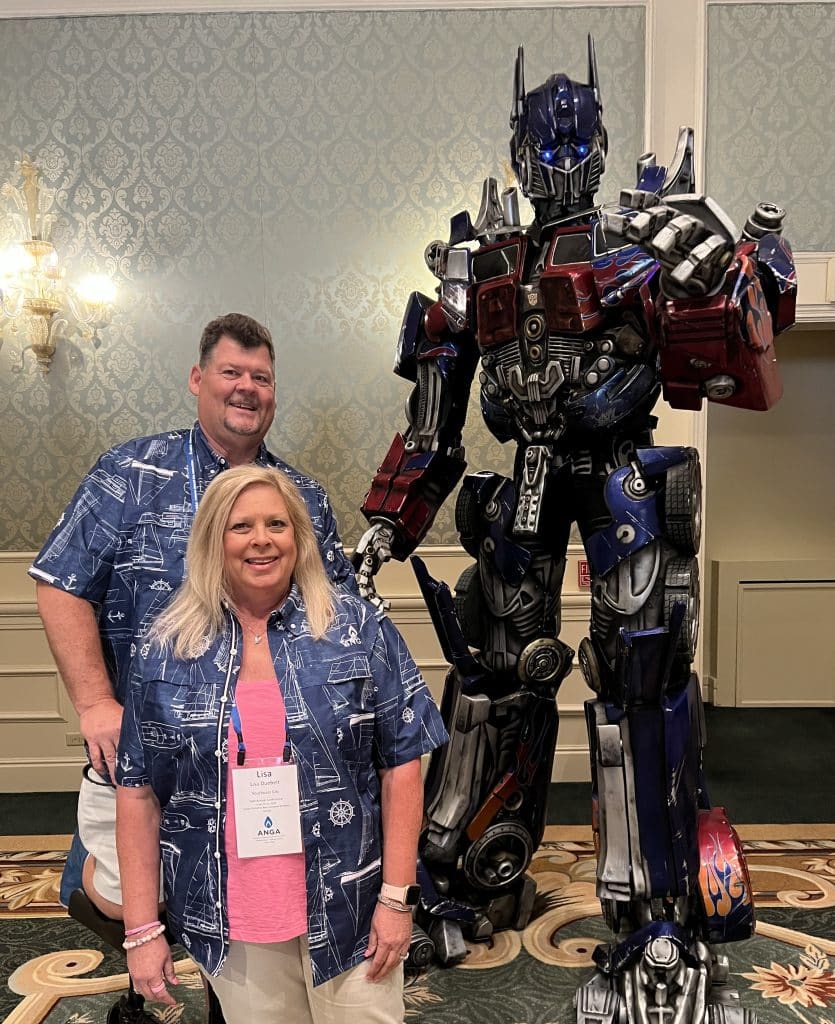 Breast cancer affects millions of lives every year, causing pain and hardship for individuals and their families. In the face of this challenge, Lisa Duebelt, former Charity Fundraiser Chairperson for the Alabama Natural Gas Association (ANGA), embarked on a heartfelt mission to coordinate the organization's fundraiser for the Breast Cancer Research Foundation of Alabama (BCRFA).
Lisa worked closely with her husband Steve—who was also the ANGA President at the time—while drawing inspiration from her own personal experience with breast cancer. Together they dedicated themselves to supporting the cause and making a difference within their community.
Lisa's journey began with her own breast cancer diagnosis in July 2020, following a routine mammogram. Reflecting on her experience, Lisa shares, "This diagnosis rocked our world as there was no history of breast cancer in the family nor were there any other indicators. We believe that early detection and a proactive radiologist made a huge difference in the outcome."
When it came to selecting a charity partner, Lisa and Steve thoroughly researched various organizations dedicated to breast cancer research. They ultimately chose the BCRFA because the funds raised through the foundation remained in Alabama. Lisa explains, "Helping fund research within our home state was appealing to us. We felt BCRFA and ANGA would make a great team."
To mobilize ANGA and its members in support of the campaign, Lisa and Steve organized a series of fundraisers throughout the year. Lisa shares, "We had two silent auctions and a live auction. Playing Bingo is an ANGA favorite, so we had a lot of participation at the Annual Conference. Many participants donated their cash winnings to BCRFA."
ANGA was also able to partner with BCRFA for Pink Up the Pace. Several members, including Lisa's family, signed up to walk or run both virtually and in person.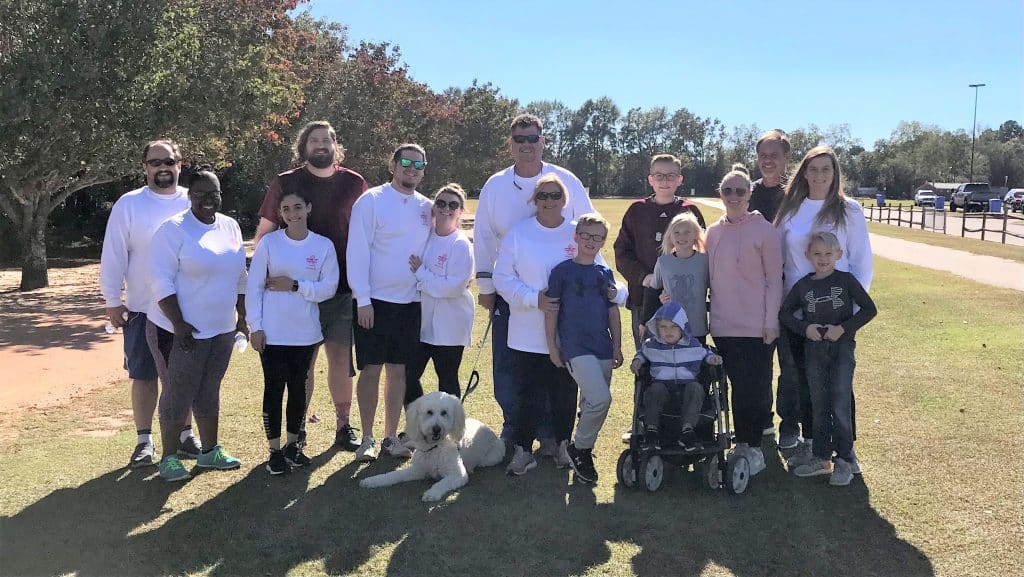 The resounding success of ANGA's fundraising campaign can be attributed to the remarkable dedication and support from the members. Lisa expressed her gratitude, saying, "The membership stepped up to make this a successful fundraiser. Companies were more than willing to do whatever was necessary to help us reach and surpass our goal."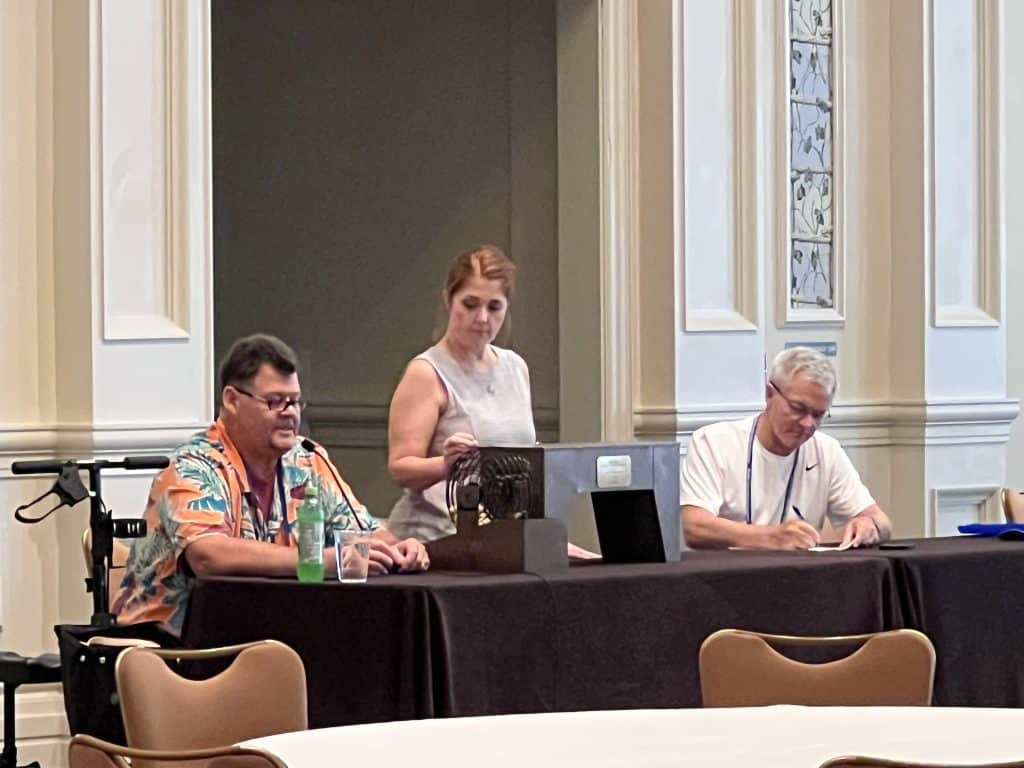 ANGA's initial goal of $20,000 was not only met but exceeded, with an impressive total of $22,880 raised. Lisa acknowledged the collective effort, stating, "Steve and I are so humbled to have played a small part in this effort."
For Lisa and Steve, investing in local breast cancer research is deeply personal. Lisa emphasizes, "It hits home with us. Early detection and testing quite possibly saved my life. These measures only improve through research. Steve and I both know the value of advanced medicine and want to see that trend continue."
Lisa says her mantra was "Faith Over Fear" and "Nobody Fights Alone," and fueled her commitment to giving back. Lisa affirms, "It is our belief that we are to give back in an effort to help others win their fight."
Lisa Duebelt's story is one of courage, resilience, and the power of collective action. Through ANGA's fundraising campaign for BCRFA, Lisa and Steve have become catalysts for change, igniting hope and contributing to the advancement of breast cancer research. Their efforts serve as an inspiring reminder that by coming together as a community, we can make a profound impact on the lives of those affected by breast cancer.
Thank you, Lisa, Steve, and the entire ANGA family!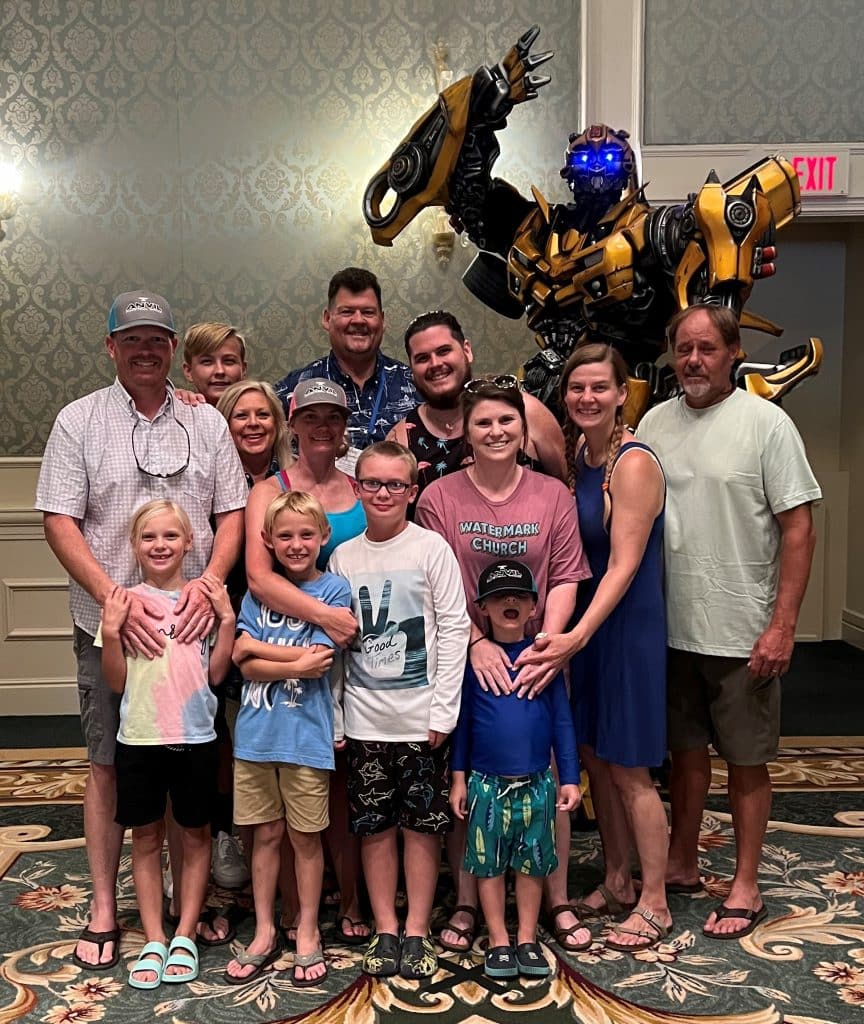 ---
If you'd like to organize your own fundraiser for the BCRFA during Breast Cancer Awareness Month or any time of the year, check out our handy fundraising toolkit for more information. Your support will directly contribute to groundbreaking research and all money raised stays right here in Alabama. Don't miss this chance to make an impact and help save lives!