The 14th annual Pink Palace Casino Night is coming up on Saturday, March 11 and BCRFA Junior Board member Megan Carter hasn't missed it since she first attended in 2017—even traveling from Atlanta some years!
So we wanted to know: why is Pink Palace Casino Night not to be missed?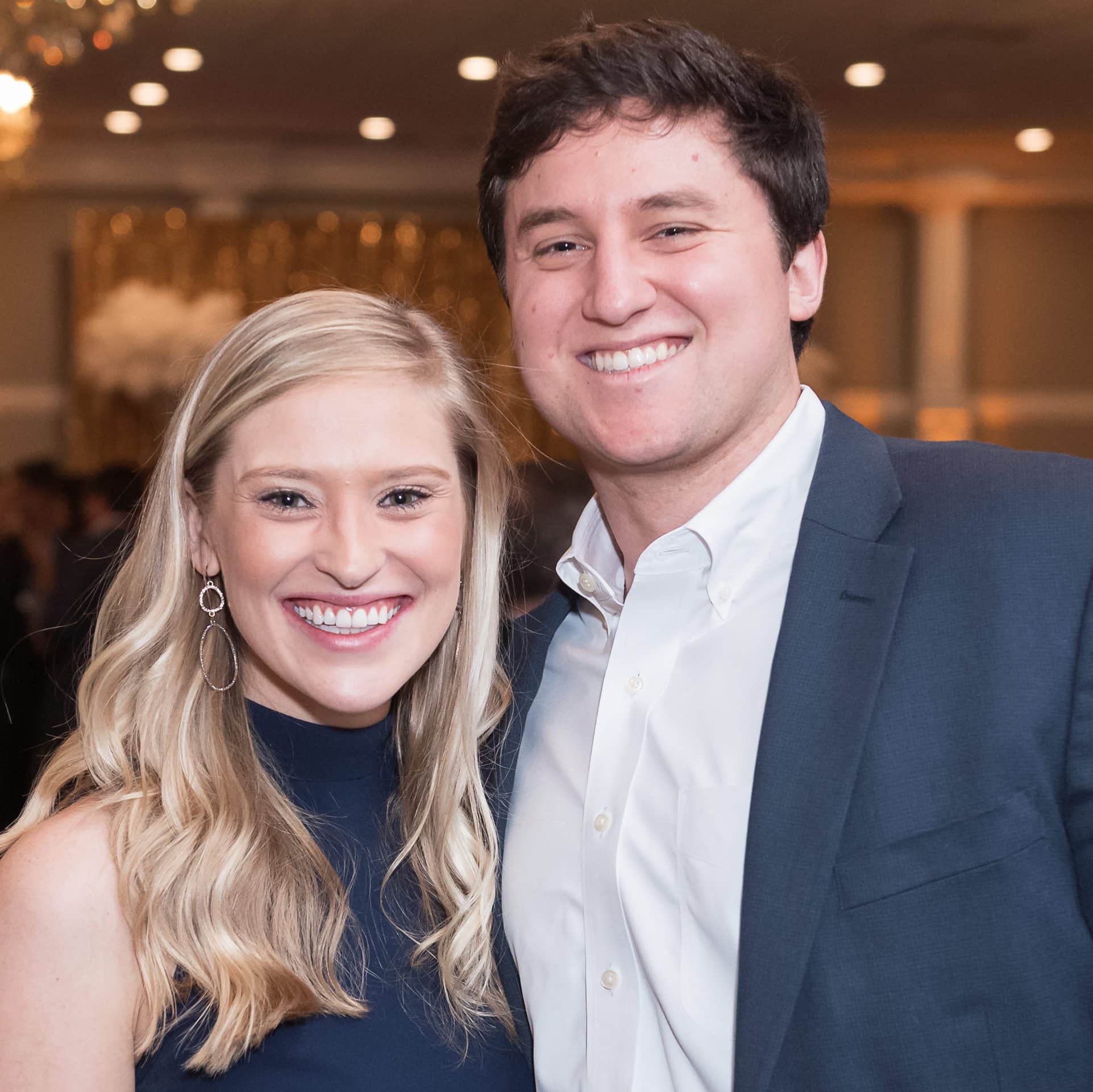 ---
My husband and I first attended PPCN to support my mother-in-law, Jill Carter, and it quickly became one of our favorite charitable events. She was Chair of the BCRFA Board of Directors from 2018-2019 and still serves as a member.
Breast cancer research is something that is very important to us, so a fun time raising money to find a cure for this horrible disease is something we will never miss!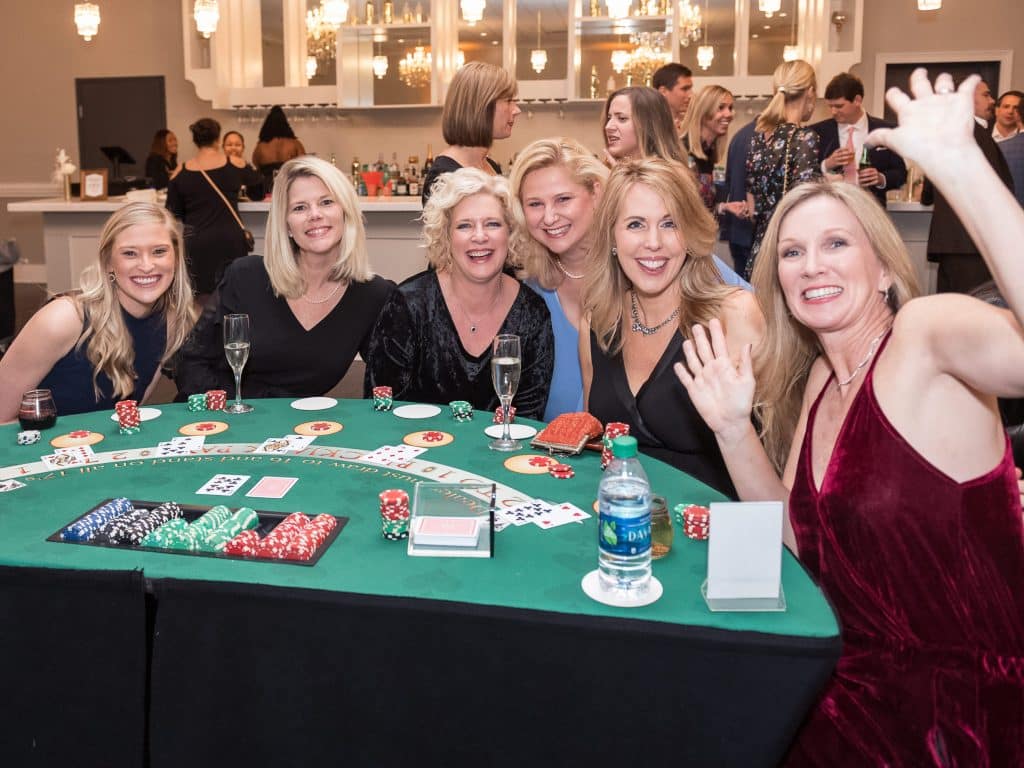 It's more than just casino games!
The atmosphere is one of a kind! If casino games are your thing, there are lots of options with very lively tables welcoming all! If dancing is your thing, there is always a great band! [Ed. note: II Da Maxx will be back this year by popular demand!]
If taking home a one-of-a-kind item is what you're looking for, there are fantastic prizes and the silent auction is always top-notch! All-in-all Pink Palace Casino Night has something for everyone. I have enjoyed getting to spend a night laughing with new and old friends.
You don't have to know anything about gambling!
My go-to game is Blackjack because I think it's the easiest and I can mingle while I win some (fake) money! I also really enjoy watching the Craps table—it has more rules, but the dealers do a great job explaining what is going on.
I have seen people getting very hot on the Craps table! You can always tell which table is winning big by how loud the cheers are!
It's a great way to connect with others who are passionate about breast cancer research.
Other than the gaming, my favorite thing about the event is the fellowship. I love reconnecting with old friends and meeting new people. I've definitely gotten more involved with the BCRFA and now sit on the Junior Board because of connections made at PPCN!
When I'm not gaming, you might also catch me on the dance floor or at the photo booth.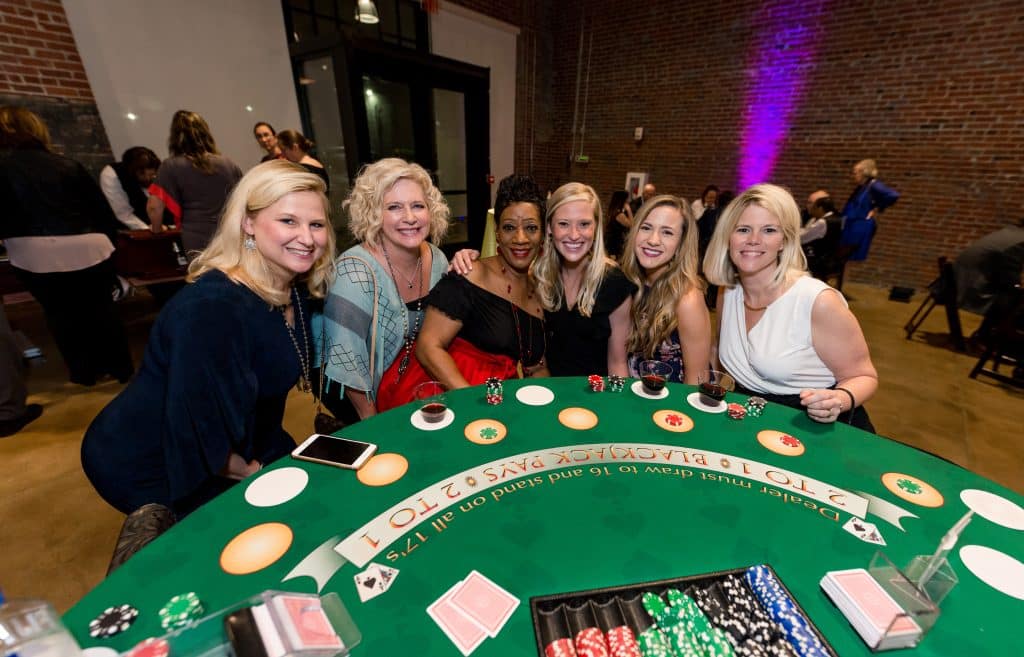 Bottom line: It's rewarding and fun.
How often do you get to have a night out gambling with some of your best friends while also raising a ton of money for breast cancer research? Some of our favorite memories are from the Pink Palace Casino night and we look forward to the event every year!
---
Thank you, Megan!
This year's Pink Palace Casino Night will be Saturday, March 11, at Soiree Event Gallery in Hoover. Tickets are $100 and all event proceeds fuel breast cancer research happening right here in Alabama.