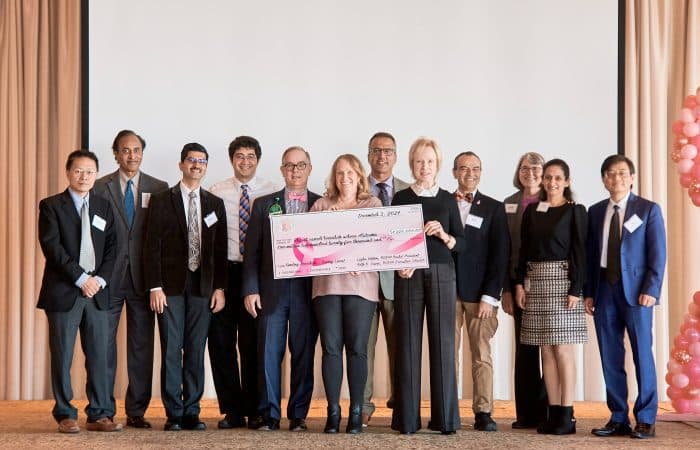 BCRFA Announces 2022 Funding Opportunities
The Breast Cancer Research Foundation of Alabama (BCRFA) seeks to fund research proposals that accelerate breast cancer research in Alabama. Proposals may focus on any area of breast cancer research.
The number of grant awards will be based upon available funding. Grants will be $100,000 ($50,000 for one year with an additional $50,000 for a second year based on first-year outcomes and reporting).
The BCRFA is a nonprofit organization raising funds and awareness for breast cancer research in Alabama. Since its founding in 1996, the organization has invested over $12 million in cutting-edge breast cancer research initiatives across the state.
---
---
Funding Goals
Support new avenues of yet-unfunded cancer research
Catalyze basic research into translational research
Propel early-stage breast cancer research into well-developed investigations able to attract high-level funding from national research institutes
Offer hope and save lives by ultimately eliminating breast cancer as a public health threat
Funding Limitations
Use of BCRFA funds is limited to personnel, supplies, and/or services directly required for the project. Funds may not be used for investigator salaries, indirect costs, and/or travel. The BCRFA will only fund one proposal per investigator at a time. Researchers currently receiving support from the BCRFA are not eligible.
Application Requirements
Cover page with: A descriptive title of the research project and primary investigator's contact information (include NIH style biosketch)
Abstract in layman's terms, including hypothesis, relevance, significance, and innovation (abstract does not count toward page limitation but should be no more than one page)
Project overview, including:

Specific aims of your research, background, and key data to support your hypothesis.
Description of how you will test the hypothesis
Summary of expected outcomes and how completion of this project could support a future grant application

Project budget noting specifically how BCRFA funds will be utilized.
Outcomes of past projects funded by the BCRFA, if applicable.
Application page limit: 3 pages. Abstract, budget, and biographical sketches are not included in the total page count.
Application and Funding Timeline
Request for Proposals Posted: September 1, 2022
Deadline for Proposal Submission: October 15, 2022
Grant Award Notifications: November 30, 2022
Funds Disbursement: December 15, 2022
Reporting
Awardees will be required to submit research progress and funding utilization report within 9 months of receipt of funds. All publications must acknowledge funding from the BCRFA.
Contact for Submission + Questions
All proposals and questions should be sent to:
Beth Bradner Davis, President & CEO | [email protected] | (205) 996-5463