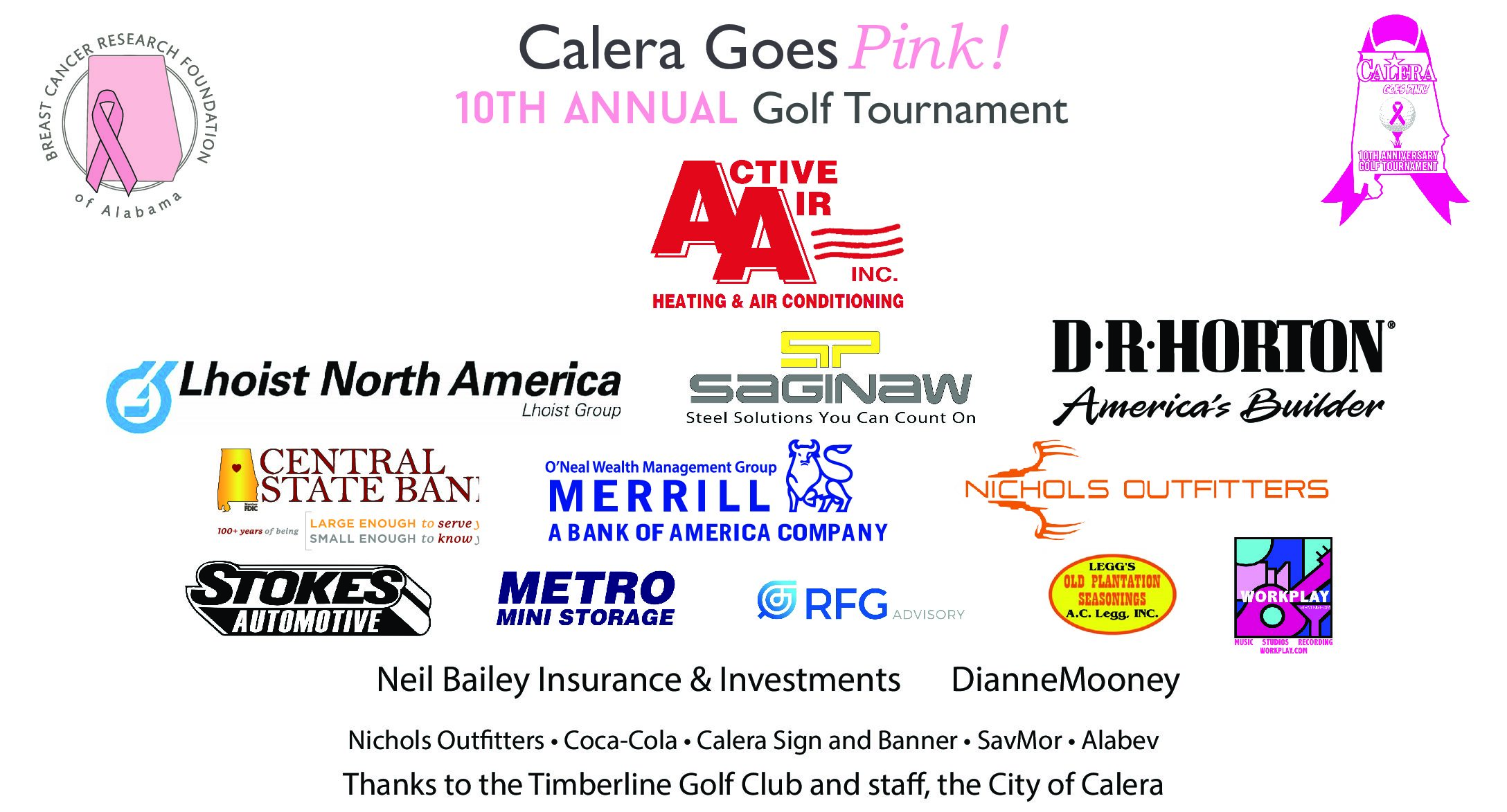 CALERA GOES PINK 10TH ANNIVERSARY GOLF TOURNAMENT
Get your clubs ready for this year's Calera Goes Pink Golf Tournament on October 11, 2020 at Timberline Golf Club. Individuals and foursomes welcome! 8:00 a.m. and 1:00 p.m. start times available.
This event marks the 10th anniversary of Calera Goes Pink, an initiative that brings together the city of Calera to raise funds and awareness for the Breast Cancer Research Foundation of Alabama.
Let's join together for a great cause to raise funds for research in Calera!