BCRFA Welcomes Wright Wiggins Rouse as Marketing and Communications Director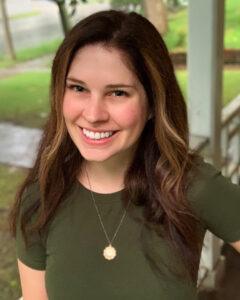 The Breast Cancer Research Foundation of Alabama (BCRFA) announced today the hiring of Wright Wiggins Rouse as Marketing and Communications Director.
"Awareness and education are essential to achieving the BCRFA's mission of finding a cure for breast cancer by funding promising research," said Beth Bradner Davis, Executive Director. "Wright's demonstrated ability to grow support and inspire action is sure to strengthen the BCRFA's capacity to fuel breast cancer research breakthroughs right here in Alabama. Together with the board of directors, I warmly welcome her to the team."
Wright joins the organization with nearly a decade of experience developing and executing digital communications strategies, fundraising campaigns and events, and media relations activities. Prior to joining the BCRFA, she served as the Communications Director at The Women's Fund of Greater Birmingham, a public, nonprofit foundation accelerating economic opportunity for women through grantmaking, research, and advocacy.
"With one in eight women facing a diagnosis in their lifetime, advances in breast cancer research touch the lives of nearly everyone—because nearly everyone is touched by the disease in some way," said Wright. "I am excited and honored to help galvanize the passion of an incredible community of survivors and supporters to fund research and save lives."
A native of Atlanta, Wright holds a Bachelor of Arts in Political Science from Birmingham-Southern College. She is a member of the WBHM Junior Board and the Junior League of Greater Birmingham.